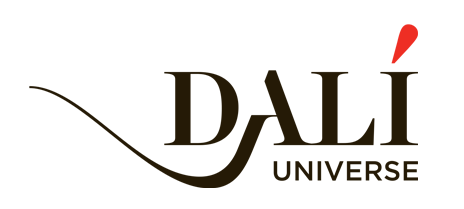 The Dalí Universe is a company focused on the multi-faceted character of Salvador Dalí, and manages one of the largest private collections of the artistin the world. The Dalí Universe collection containsthe largest number of bronze sculptures, surrealist furniture, gold objects, glass sculptures, autographed graphics, gouaches and many otherSalvador Dalí's works.
Created in 14 years, this collection is one of the most significant in the world for his three-dimensional sculptures and works of art,viewed by more than twelve million visitors around the world.
These works have been exhibited in more than onehundredinternational museums in prestigious locations and have shown us an unknown side of Dalí's work, the sculpture. President of The Dalí Universe is Beniamino Levi, an Italian art dealer and collector who worked with Dalí in the 60's. His goal was to bring International Modern Art to Italy by creating a new awareness of this artistic form.
Levi encouraged Dalí to express his skills through sculpture making a collection of bronzes that recalled his best-known surrealist images. Beniamino Levi has directed more than one hundred exhibitions all over the world, finding a great success among critics and the public.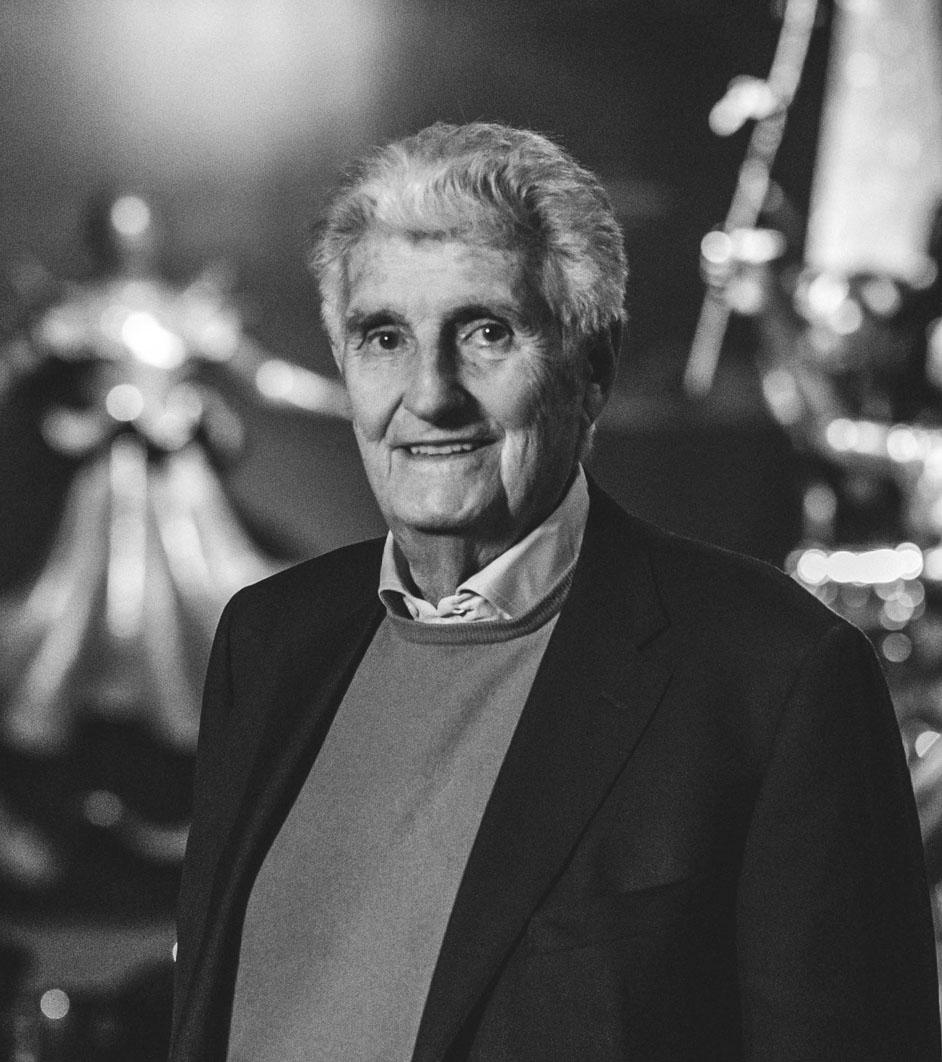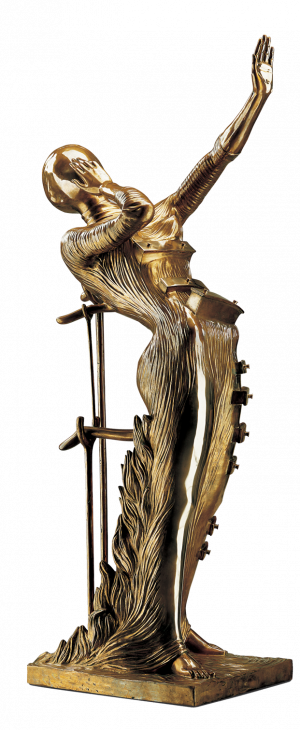 DALÍ AND GALA
Elena Ivanova Diakonova, known as Gala, was a Russian woman, born in Kazan in 1894. She was a woman of unconventional beauty, but with great charm and remarkable intelligence. She is an important character in the life of the Catalan painter, because the two were connected by an overwhelming love. The woman spent her childhood in Moscow, until her university studies. Due to a health problem she was sent to a sanatorium in Switzerland where she met the french poet Paul Éluard. The two fell in love, they married, and in 1917 Gala gave birth to her only daughter Cécile. The union was based on the love for literature. In 1920 her husband Éluard, entered the Surrealist movement, and Gala participated with enthusiasm and admiration at the meetings of those intellectuals. 1929 was the year of the meeting between Gala and Dalí in Paris which led to an exciting relationship. With all of this Gala ended her previous marriage, abandoned her daughter to the paternal grandmother, and decided to follow Dalí to Paris. Dalí and Gala got married in a civil marriage in '34 and later in '57 with a religious ceremony.
The obsession the artist had towards Gala, is a fascinating element of the couple, the woman being older than him and with a strong temperament. According to Dalí, Gala was love, obsession, and at the same time madness, and she became the muse of his art. Her figure often recurs in his masterpieces. The artist's father and sister never liked Gala, and that created a lot of conflicts that were never solved over the years. In 1937 Gala managed to play the role of the painter's agent, obtaining many contracts, affecting the artistic production. During their lives they traveled between Europe and the United States, spending summers in Spain in Port Lligat. Gala had several lovers throughout her marital relationship with Dalí, but despite their uniques personalities, the bond that they had established a strange balance, that led them to live together the rest of their lives. Gala died in June 1982, and after this event Dalí decided to retire from public life.