The Belfry Tower of Bruges


The works of the genius Salvador Dalí arrive in Bruges. The exhibition is located in the enchanting medieval tower, The Belfry of Bruges. This monument is one of the most iconic of the city, 83 meters high, it offers its visitors an incredible view of the urban center.The majestic tower is located in the central square of Bruges called Market Square.
The historic building, now a UNESCO World Heritage Site, was built in 1240, and due to several fires it was destroyed and then rebuilt, over the centuries it was used as an administrative place, which housed the municipal archives and kept a treasure. The peculiar height of this building also allowed the inhabitants of the city to observe the presence of fires or any dangers such as enemy attacks.
In the sixteenth century the tower was already equipped with manually operated bells and their sound marked the activities of city life, since 1523 a carillon was inserted, and thanks to that, some bells were allowed to ring in an automatic wayat some religious and profane events. This majestic Adornes hall has regained its ancient force thanks to the restyling carried out by The Dalí Universe company, which contributed to increasing the value of this building exposing one of the largest private collections of the Catalan artist's works.
The exhibition offers unpublished three-dimensional pieces of art, design works and wonderful glasses. The Dalí Universe is one of the most important international companies that manages Dalí's works, and currently takes care of exhibitions in different cities around the world such as Paris, Matera, Siena, Copenhagen, Sydney and Mexico City.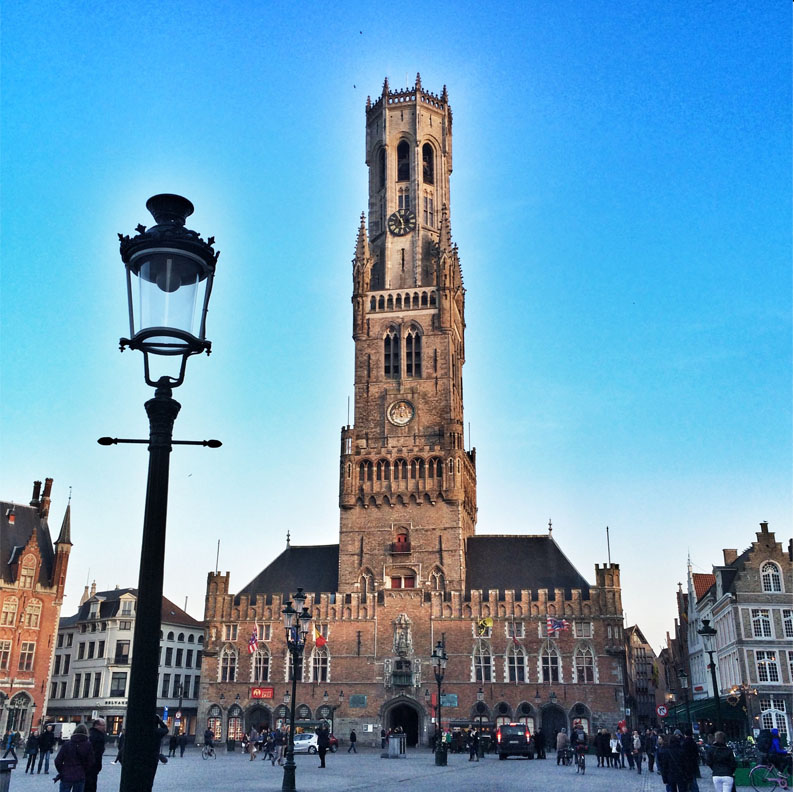 "I have Dalínian thought: the one thing the world will never have enough of is the outrageous."
- Salvador Dalí